How to build safe and natural backlinks for your site
Link building is the most important factor in SEO. However, before getting into any link building strategy, Lean on your PR team. Many times, your company is already paying for them. They are a natural link builder. Leverage their publicity skills to build authority backlinks.
Don't have a PR team? That is ok Look at PRWeb, Vocus and HARO/ Source Bottle to help you with link building opportunities. One response a day can equal to more links than any amount of outreach.
Local SEO. Make sure your business information ( Name, Address, Phone Number & Website ) is consistent within all directories, Focus on Google My Business, Bing Maps, Facebook, Yelp and Apple Maps.
Then Build quality directory listings to establish relevancy. The three cornerstones of Local SEO are Relevance, Authority, and Proximity. Create offline opportunities within your community with Local event Sponsorship or Chamber of Commerce memberships to speak about your product or service. They all have websites and can link to your site for authority and relevance.
As Google unveils new algorithms like RankBrain that use machine learning to improve user experiences, it is essential to stay up to date on the best methods to improve SEO.

So here's 14 great tips you should follow to get safe and quality backlinks
1. Get Out and Earn Links
SEO, digital marketing, and public relations have begun to merge and will continue to do so in 2018 and beyond. Don't wait for your blog post to go viral because the chances are that will not. Use PR techniques to get links from press releases, journalists, and news sources. Sign up for HARO (Help A Reporter Out) and respond to reporters directly.
Fight for every single link because, in the end, backlinks will matter a lot for your site's rankings.
2. Chasing broken links.
If you have an old, related domain, check the backlink profile for that URL and then email those webmasters with your current URL asking them to "cite you correctly." Webmasters will be happy not to have a broken link, and you will reclaim the work you did to get that link in the first place. I have gotten back some really valuable links with longevity this way.
3. Build for Mobile First
This has been a top priority of mine for years ever since mobile internet use surpassed desktop use. For the average WordPress site, download the AMP plugin (Accelerated Mobile Pages) and work on creating a site that is fast, simple, and intuitive. Think about what your end user wants and build your website suited to their needs
4. Provide Real Value
Content is not king! High-quality content is king. If you are not pushing high-quality content, you are not providing value to your end users. Only by creating something that people like or can be used will you drive traffic to your site.
5. Create content that is worthy of linking.
Use buzzumo.com to find the top content in your industry and see how their content is constructed, the length and take note of who is linking to it. Create a similar piece of material as go to those sites that link to your competitor's website and ask if they would like to yours.
Don't create the same exact topic. Take note of what made the content worthy of linking to and duplicate it the best you can.
6. Someone's favorite whitehat natural link building tactics is videos or podcasts.
If someone tends to create a video or podcast to go along with a good how-to or informative article. He/she will then place that video on youtube, Vimeo, and other channels to gain links and subscribers. These subscribers are more likely to share his content and help my content rank better as well as help him to grow his following.
Having a podcast has the same impact. As long as you have content to support the audio or video file you increase your chances of gaining links, relevant traffic and followers/listeners
7. Don't forget/ignore traditional strategies. Even though algorithms continually become more advanced, introduce new ranking factors, or adjust traditional ranking signals, it will always be important to do the correct research and on-page optimizations for your targeted keywords.
8. As referring domains still influence rankings, make your pages worthy of being linked to. Provide value on your pages with content such as: tools people can use, unique information authors can cite, or compelling media that visitors will want to share. The more useful or entertaining your pages are, the more likely your visitors are to socially share and link back to your pages.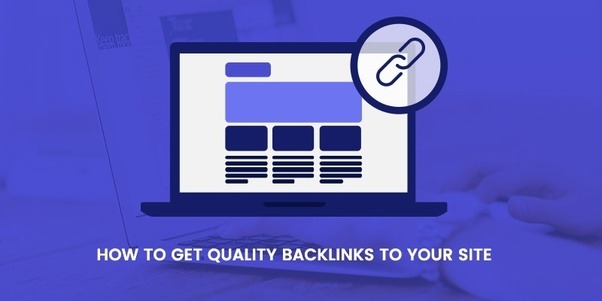 9. Guest posting:
No matter what Google says, this thing still works. Many newbies find it hard to find the blogs to guest post on. Here are the ways by which you can find blogs to guest post on.
Use search modifiers or footprints like NICHE "write for us," NICHE "contribute," NICHE "guest blogger," and so on.
While doing this keep Ahrefs Bar or MozBar active to find only authority sites for guest posting.
Use reverse guest author bio search.
This is a crazy strategy I found myself. Suppose John Doe is your competitor and carrying out great guest blogging campaigns, you can search his author bio in Google like "John Doe is a blogger at JohnDoe.com." By this, you stumble across all the sites John Doe has guest blogged on.
Use Ahrefs or SEMrush. Dig into your competitor's backlink profiles. Apply filters like WordPress backlinks, Dofollow, and so on. Arrange the backlinks by descending order of the domain's authority.
Implement copywriting while outreaching guest posting prospects. Treat outreach emails as your sales copies and follow-up. Don't underestimate copywriting.
10. Create graphics-heavy content
I'm implementing this strategy on my blog. I dive into my Analytics and list out popular posts. Then I add at least three info-heavy graphics and possibly an infographic. This attracts good backlinks in the long run if your post is about a unique topic and getting good traffic.
You can also consider hiring a graphic designer, to create vibrant graphics and upload to Flickr, and other sites with a copyright-free attribution license.
11. Skyscraper technique
This strategy by Brian Dean is the ultimate strategy if properly implemented. Create unbeatable best content. Your content should be insightful than all the other content on the web on the same topic.
Outreach to the right guys to get your content shared and linked. The art of outreach matters. Gather as much data as possible regarding the people who you are outreaching to. Now send super-personalized emails.
12. Keep your link building activity up, using only the most organic and fresh methods out there. The best way to do this is through your website's content.
Start by keeping the blog updated with new and fresh stories. You can then outreach these to relevant websites to see if they would be interested in using your content or insights in one of their stories; most of the time, they are only too happy to link back to the original article.
13. Fully fledged content campaigns are also natural and healthy ways of gaining links back to your site. Offer a unique insight to something related to your industry that is newsworthy and relevant to a range of websites.
If you have the means to set up a page dedicated to this content, ask for the sites to link back to this page – a link that goes deeper than just the homepage is better for SEO.
For example, last year we launched a campaign around Christmas spending habits. Our budget afforded us the opportunity to carry out an extensive survey, which brought fresh and exciting statistics.
Thanks to the seasonal relevance, this campaign gained us plenty of natural links from news sites and relevant blogs who were only too happy to cite the information in their articles. It also got coverage from national publications, making for fantastic brand exposure
14. Quality white hat backlinks. We have to be more and more careful about the backlinks we get in 2018. This factor is still being abused. If you are a company that has commodity items from different manufacturers, this is for you.
Many manufacturers have pages on their website that list their retailers. You should have a link on these pages for every brand of product you sell. These are legitimate backlinks that can not only help with organic positioning, but can also increase sales from customers visiting websites looking for places to buy their products.
____________________________________________________________________________________________
We provide the best quality backlinks as ever, pls contact us qualitybacklink.net@gmail.com ; Skype: qualitybacklink