Wise ways to get natural quality backlinks that Google loves
One thing I've found while writing my SEO blog, there's always a huge number of suggestions about how to build links. Certainly we should know how to do the skyscraper technique, be good enough at writing for guest blogging and be creating great content on our own sites. But, within our niche, we should be flexible. Instead of finding blogs that fit into whatever link building model you're attempting currently, keep an open mind and be flexible. Almost every blog in your niche can fit into one of these, so trying to figure out which one, instead of fitting them in, makes life a lot easier.
The best strategy for link building is creating unique, valuable content that people want to link to.
Whether that is research reports, infographics, or even excellent content, you'll find you can obtain the most backlinks if you continue to refine your content creation strategy.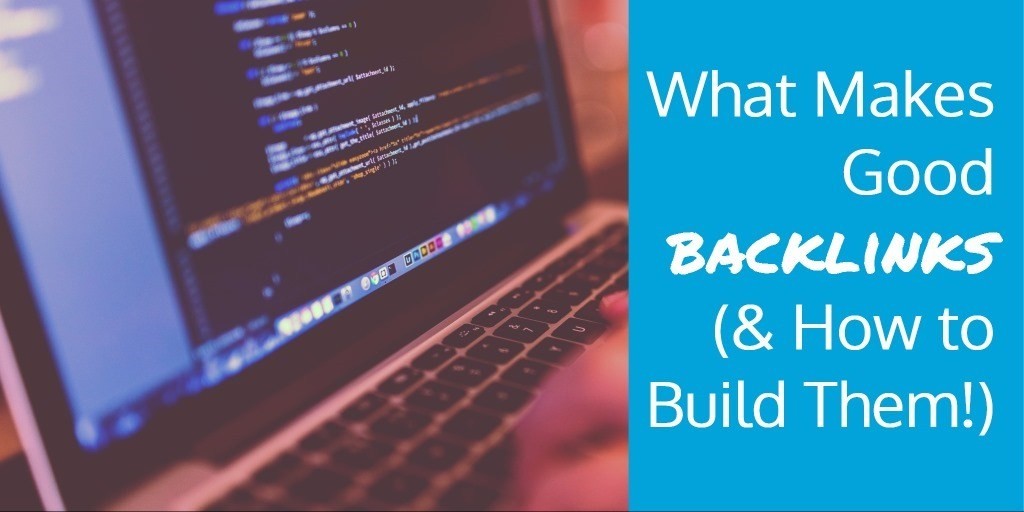 How's your link building the most natural?
1. Provide more VALUE in your content. I have made a lot of money over the years targeting the low hanging fruit and long tail keywords. However, the trend is now to build monster guides of 5-10k words or more.
The trouble is, most of these "buyers guides" are garbage and provide no value whatsoever. If you want to up your game in 2018, focus on the visitor intent.
Ask yourself questions such as:
– What do they want to know?
– What is their end goal?
– Where are they in the buying process?
Most importantly, ask "How can I provide the very best piece of content for my audience on this topic."
By doing this you will not only have much a higher conversion rate, but you will also rank for a ton of long tail keywords that will bring in a boat-load of traffic.
2. Build branded backlinks. SEO's are forever getting caught up in "keywords" and using exact or partial match anchor text when building links.
It is time to move on; this is no longer 2009, Google is smarter. They already know what your page is about, this is what your On-Page SEO is for. They do not need you to hold their hand by building links with anchor text like "best electric shaver."
So stick to an anchor text profile like the big brands have, which is mostly generic anchors, such as 'click here' or 'view more,' but primarily branded and URL anchor text.
3. Finally, this last tip is responsible for boosting my income over 2017, and I will be doing even more of it in 2018.
Essentially what you should be doing is building backlinks to your very best informational pages. Your "How To" guides and anything that solves the visitor's problem.
From these pages, you will create internal links to your money pages. They key here is that you can control all of the internal anchor text to your money pages and you can be a little more 'aggressive' with them too.
A great method to secure backlinks is to find websites and blogs within your company's niche.
Then through a process of outreach and content creation, you can often land a "guest post" backlink.
Follow to do this
1. Find articles, where a representative of your competitor is giving his/her opinion on a topic (related to your industry). See if you can argue about his/her opinion on the matter.
Write a much better and detailed opinion of yours and send it to the author of the topic with a similar pitch:
"Hello. I found your article really interesting for people from my industry. However, I found this answer a little bit incomplete and want to give you my opinion which is more detailed and up-to-date. I think your readers will be glad to read it.". And provide a link to your corporate website.
2. Find articles related to the topic of the website you are promoting and start a discussion in the comments section with the author. You should display that you are a professional in this field too and have something valuable to say.
3.My top white-hat link building tip is to reach out to people who've linked to similar content as yours.
It is super easy to find similar content using a tool like BuzzSumo or Ahrefs Content Explorer. You can even sort by the most linked-to content to see what is worth your time to pursue.
I like to find articles similar to our own and then created a mail-merge to send everyone who linked to the content an email letting them know about ours. This works exceptionally well if your article is better than the one they linked to.
____________________________________________________________________________________________
We provide the best quality backlinks as ever, pls contact us qualitybacklink.net@gmail.com ; Skype: qualitybacklink