Top smart SEO tricks you'd better focus on
SEO depends on many factors that are just introduced in last few years. It is becoming difficult for the content creators to produce content that is search engine friendly because search engines are getting smarter day by day. In this article, we will discuss top latest SEO tricks to get higher ranking on search engines.
Keywords Strategy
Immediately after great content, the second most important aspect in SEO that directly impacts the traffic is the use of keywords. These are basically the search queries users enter to search engines. Content is majorly ranked based on its relevancy to the search engines. The better keywords you have and how they are distributed in your pages' content, the higher you will rank. A couple of years back, it was enough to just have a high volume of the relevant keywords.
These were usually the short-tail keywords which are generic in nature. Over time, the focus has changed and it is important to match these short-tail keywords with specific long-tail keywords. Long tail keywords are more descriptive and closer to what users enter in their search engines when looking for a product or information about it.
How to use long-tail?
Search engines have turned their focus on the long tail keywords as they make considerable advances in their Artificial Intelligence systems. The long tail keywords also have an extra advantage besides just ranking. They have a higher conversion rate than short tail keywords. This is because the user is most likely to make a purchase since they are looking for a specific product. Ranking for search keywords gets you to a visitor ready to buy and if you offer content and the right product you are more likely to make sales. Create pages that cater to specific products and accompany them with product focused content. Use compelling calls to action such as urging the visitors to make purchases, call or visit you.
Other resources you can use to get relevant keywords include the Google analytics tool. While they have encrypted the keywords getting traffic to your site, you can check the content getting most visitors to your site and use the keywords there in a mix with other keywords. A more effective resource is your higher ranking competitors whose content you can review to identify the most relevant keywords. Where you use the keywords is also important in not only ranking you higher but also making it easy for the user to click to your site instead of the others. The major locations are; the title tag, Page URL, Images file names and the Alternative texts, Meta description within the content. The keyword density is important and should make up 5-7% of your content.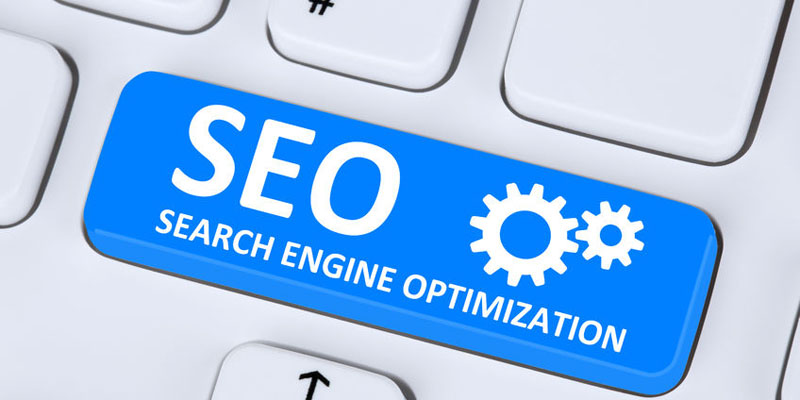 Content
The one cliché statement in the world of SEO is, 'Content is King'. It is a cliché only in the sense that it is repeated often. The truth in this statement, however, remains years after SEO became a major online marketing factor. Sadly, not everyone takes the effort to produce great content which is the first important factor on a website. Regardless of what you sell, when clients come to your site they want to find information that is helpful and meets their needs. Content relevance and appropriateness is a mark of authority which the major search engines use to rank pages.
Great content also results in visitors browsing more pages and reducing the bounce rate of your site because of its relevancy and comprehensiveness.
Great content also helps you retain visitors who will keep returning to the site assuring you of regular traffic. Good content gets shared easily and you also get backlinks to your site without much effort. This increases your visibility and authority. Even more, earning you more organic traffic. Great content also results in visitors browsing more pages and reducing the bounce rate of your site because of its relevancy and comprehensiveness. Good content also has the added benefit of getting visitors further down the sales channel and even the sales content gives you more room for persuasion.
Determine the length of text
To be able to offer relevancy and comprehensiveness, you need to consider the length of your posts. This means you should target 500 words at the very minimum in your posts to cover enough aspects of the subject you are writing on. Research by digital experts have shown the top five search results on the first results page have an average of 1,500 words. Finally, the content has to be fresh and interactive. You can repurpose content when frequent posting becomes a challenge. Make the content more engaging by use of pictures, videos, and illustrations. The important thing to have in mind is, to write for humans, not the search engine. The search engines have advanced algorithms that now cater more to the natural way people search and consume information. With lots of similar content online, only the most unique and engaging content will set you apart from your competitors.
Content Length:
In last few years size of the content matters. If we talk about 5-10 years ago, then there is a need of 400 to 500 words content, and that's it your website will rank on 1st page with some links.
But nowadays you need lengthy and detailed articles. This doesn't mean start making your readers feeling bored. In the latest Tech SEO tricks rules if you are writing high contents that say there are chances of getting more top ranking and outranking competitors.
I prefer writing 1000 to 1500 words in my every post, and this helps me a lot in outranking my competitors. Sometimes I have to make it 2000+ words if competition is very high. Also, produce quality content that is worthy for your readers else they will never come back to visit your blog.
Publish Relevant Content
Quality content is the number one driver of your search engine rankings and there is no substitute for great content. Quality content created specifically for your intended user increases site traffic, which improves your site's authority and relevance.
Identify a keyword phrase for each page. Think about how your reader might search for that specific page (with phrases like "mechanical engineering in Michigan," "best applied physics program," or "Michigan Tech degrees"). Then, repeat this phrase several times throughout the page—once or twice in the opening and closing paragraphs, and two to four more times throughout the remaining content.
Don't forget to use bold, italics, heading tags, and other emphasis tags to highlight keyword phrases, but don't overdo it.
Never sacrifice good writing for SEO. The best pages are written for the user, not for the search engine.
Use of distinctive Images:
Images play a great role either if we talk from a user preference or search bots. If you have unique images with unique content that can help you in the long run.
Having unique and manually customized images can stand you out of the crowd. When you are adding an image to your website, don't forget to name it on the keyword that you are targeting on that page and also add Alt="" tag in the code. Search bots only understand what a picture is representing the image name and alt tags.
Mobile Optimization and Apps
It is easy to wonder what all the craze about mobile optimization is, but the following figures provide a clear insight: out of 5 consumers, 4 use smartphones to shop. Over 1.3 billion people globally use their smartphones to access the web. Mobile traffic accounts for 15% and more of all the internet traffic. This is not likely to stop and it has been projected that every year. Searches from mobile devices will increase by an average of 43%.
Searches from mobile devices will increase by an average of 43%.
With more people using mobile phones to access the internet, search engines, with Google taking the lead. They have decided to push for mobile friendly websites. The mobile responsiveness of your site is now an important factor on where you rank and can be the decisive factor when all other aspects are held constant. This is because as search engines catering to the growing number of mobile users have made it easier to find mobile optimized sites. Adopting a mobile friendly design is now going to be the new norm.
Responsive web pages
Previously, the alternative was to have two sites, one for the mobile users and the main site. This option has a number of shortcomings. First, it means you have to create different content for different sites which is taking time. The content also has to be shared differently on the various platforms. The other challenge is if a mobile user or a desktop user clicks on the wrong link intended for a different website version. Finally, it limits the effectiveness of the mobile site as an effective source of information since a lot of data, features, and support are left out.
Have a link-worthy site
Focus on creating relevant links within the text. Instead of having "click here" links, try writing out the name of the destination. "Click here" has no search engine value beyond the attached URL, whereas "Michigan Tech Enterprise Program" is rich with keywords and will improve your search engine rankings as well as the ranking of the page you are linking to.
Try To Get Links From High Authority Websites
Reputable sites that link to you will increase your reputation. After all, if a reputable site feels that your site is valuable enough to link to, that means that your page has more value. You can tell if a site is considered reputable both by how high it appears in search engines and Google PageRank. Also, .edu sites have a higher reputation because they represent schools and universities.
Try To Get Links From Relevant Websites
Inbound links from sites similar to your own are important as well. This indicates that your site does have content related to that topic. Plus, it indicates that your competition finds your site valuable, and that gives your site more credibility.
Try To Get Links EDU GOV Websites
Sites that are on .edu and .gov top-level domains have a large amount of credibility because they are very difficult to get. So if you can get the designers of those sites to link to you, that gives your site more credibility as well.
Focus on User Experience:
User experience is the first thing on which you should concentrate. If you are making a list in your content, then make sure that you should use bullets. Use of sub-headings and images help you to interact with your visitors. Content that you are producing should be original if you copy from others, then a user can find it, and they can destroy your reputation in the market.
Voice Search Function a Must:
Nowadays people are using voice search option. Especially while using mobile phones people prefer voice search overwriting in the search box. There are many mobile search function available like Siri and Google Duo. Make it sure that you add voice search function on your web page
Build a Fan Page of Company on Social Media Platform
The social media platforms are very much famous among the users are liked by them. Nowadays they are using for the search to purchase products and hire the services. The good quantity of the people is on the social media websites. The best and the good way to convert the traffic to the site is to use these platform precisely.
The best option is to make the fan page like the Twitter page, Facebook page, and Google plus page. It is the good for bringing the more traffic to your website. On fan pages, you will have to target the right audience and increase your followers. Once you are succeeded in getting the followers, it will help you out in spreading your post. On pages, you have to upload the content on daily basis to engage the follower and enforce them to stay connected.
____________________________________________________________________________________________
We provide the best quality backlinks as ever, pls contact us qualitybacklink.net@gmail.com ; Skype: qualitybacklink