The great ways to build millions of backlinks naturally
In this article, I will talk about how to build a huge number of backlinks to your website, and also tell you about the links that can potentially hurt your rankings.
Good backlinks are sending traffic to your website. No matter if the link is dofollow, nofollow or a redirect, as long as it sends new visitors to your website, the link is good. Now the million dollar question is how do you earn good backlinks? Keep reading because I will show you several ways you can build millions of high quality links to your website.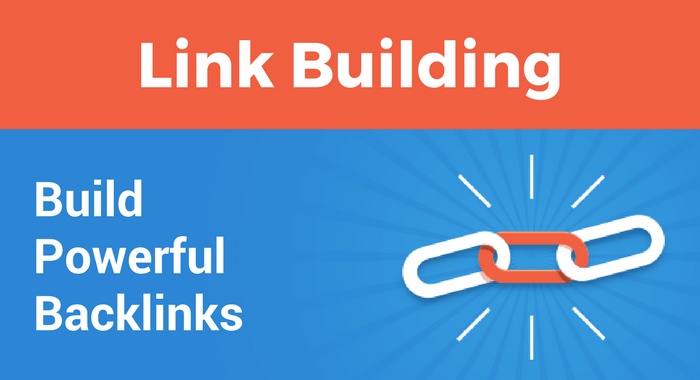 First, just think about what I am telling you now!
Is it high quality content? Is it unique? – The content must be unique and personal. It's cliche to say, but your content must be risky. Tell stories that make your audience feel like they are in on a secret. Give them a glimpse of your life. In the context of a recipe, tell them why this recipe is meaningful to you.
Do you invite readers to engage (leave comments, tell their stories, tweet, share, etc)? – Readers can add a ton of unique value to a story. They will tell you why it meant so much to them. They will add their own reflections. They will invite others to engage. It's free content. Also, if they share it, it's more eyeballs. Your content exists to inspire others. Sometimes it inspires them to create content of their own. If they are kind, they will link to the article that inspired them to create.
Is your site fast? Does it look good enough? – User experience matters. An user should never think about anything on your site short of, "I love this content." Make your site as fast as you can. Make your pictures small enough to load quickly. Make them pretty, and make sure your site isn't an eyesore. WordPress has great plugins for this. But I don't think it would be prudent to endorse them here, necessarily. That said, measure your site speed. See what makes pages are hanging up. I like the Pingdom site speed tool. Though there are others that work great as well.
Is your content written for people? Did you do your keyword research? Is the site structured well? – Getting seen is the simplest way to get links. If the content hits on all points, people will link to it. Don't write for search engines. After doing keyword research, writers will often try to stuff their blog with all the variations of keywords they can. This is a bad move.
Google's been working on rolling out what is known as the Semantic web. They are doing their best to determine what a page is about without the contextual keywords that used to matter. That means, hopefully, you can get away with a bit of artistic pomp and actually write stylistically. Google isn't perfect at it. But it's getting there. If you want to include keywords, the title is probably a pretty good place for them. Maybe throw in one or two in the text. But then surround those words with your poetic license.
Finally, it doesn't hurt to ask for links. If you have an article that you think is great, find bloggers whose articles you think your content enhances. Consider asking them to link to it. Don't do it with any expectations. If they link to you, awesome! If not, move on. Needless to say, if you have made a habit of producing great content, the old stuff will be found. New articles will build an audience. And as time goes on, the links will follow. Oh, and if you link to someone else, do it charitably. Don't do it with any expectations either. You linked to it because it enhanced your content. There should be no expectations of them doing the same for you.

How to build or earn millions of backlinks naturally?

The best links to your website are the ones coming from real websites, with good content and lots of social media shares.
You can either earn these backlinks naturally or build them yourself. As long as they come from the authority websites in your niche, they have great SEO value.
I will not insist on a specific link building method. What works for me might not work for you. This is the reason, why, at the beginning of the article, I said you should do your own experiments and decide what's best for your website.
You can also check out what your competitors are doing in terms of SEO, and if their strategy works, try to build the same links.
The most common methods to build quality backlinks are:
Guest posts on related websites
Build links with Infographics
Broken links method
Blog commenting
Skyscraper technique
Niche forums
Email outreach to influentials
Build backlinks by using forums and blog comments.
You can become an authority in your niche, by using forums, and engaging with others with blog comments. The key to become successful is to be present everywhere.
However, you don't have to start spamming webmasters with useless blog comments. Before posting any comment, read the article and always provide your useful insights. If your comment adds value, you might be rewarded with a link, and you can also make some new friends.
The smart way to leave a blog comment would be to link to your personal social media account, instead of your website's homepage. This way people can easily interact with you.
Same tips are available for forums. Interact with others and prove that you are worthy of following.
Create links on Q&A platforms.
We all have questions, and we are all looking for answers. The best places to look for people that have questions are Quora and Yahoo Answers. Just as you would do with blog comments, always add value to the conversation and link only to good resources.
Spy your competitor's strategy to build backlinks.
If your competitors are ranking higher than you in search engines, it means that they have better backlinks than your website. Find their best backlinks and try to replicate them. From your competitor's page on Monitor Backlinks, check the links with the highest Ahrefs rating.
If you want to build backlinks to your website, you have to do it with caution and knowledge.
You should monitor each backlink you create or earn and verify if it carries any SEO value.
Always avoid getting backlinks from pages where you don't have any control. The last thing you would want is to have hundreds of backlinks you can't remove.
____________________________________________________________________________________________
We provide the best quality backlinks as ever, pls contact us qualitybacklink.net@gmail.com ; Skype: qualitybacklink