How Many Backlinks Do I Need to Rank?
Backlinks are one of the most crucial search engine ranking factors. So, you need backlinks to rank at the top of Google.
But, how many backlinks do you need to rank on Google's first page?
That's one question that many people ask when it comes to SEO.
To be honest, there's no definite formula to tell the exact number of backlinks a business needs to rank on Google.
However, there are some factors that help determine how many backlinks to rank, that means how many backlinks your website needs to drive results and rank higher.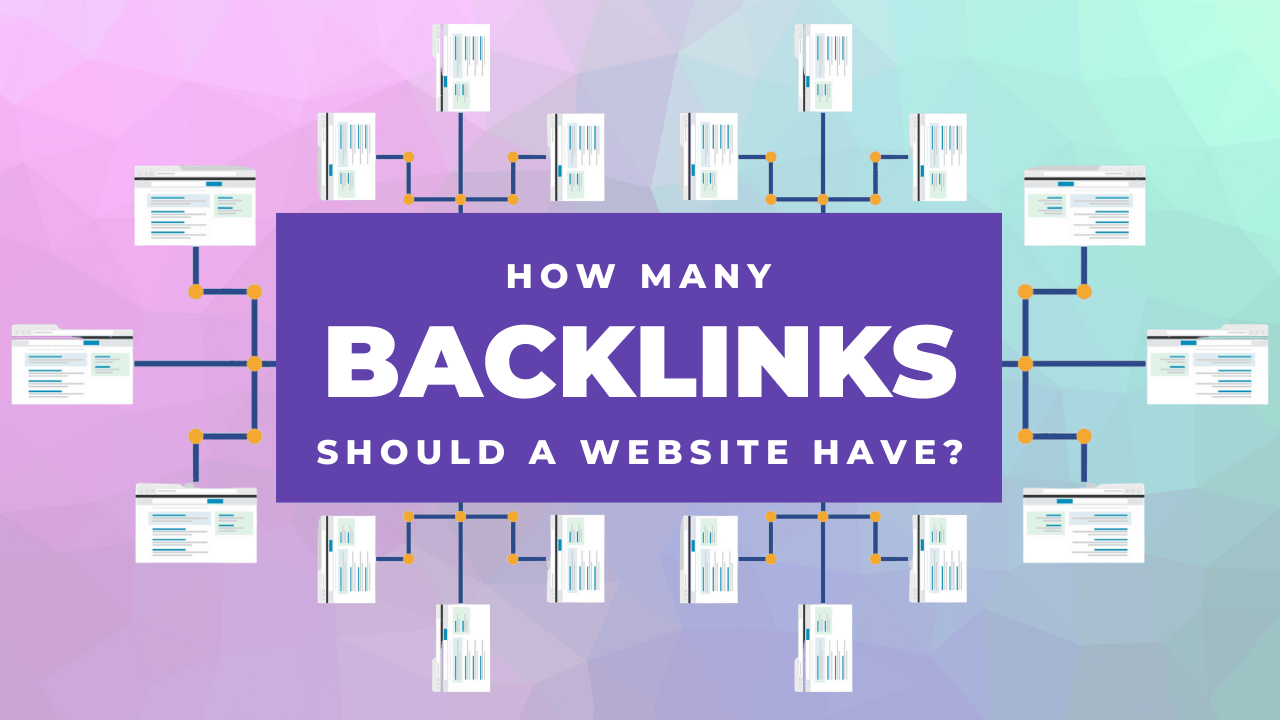 Let's break them down for you.
Keyword Difficulty
Keyword difficulty, as the name suggests, denotes how hard it is to rank for a particular keyword in your industry or niche.
You can use one of the keyword research tools out there to figure out the keyword difficulty of a particular search term. These tools rank keywords on a scale of 1 to 100 to help you understand the kind of effort you need to put to rank for a specific keyword.
What does that mean for backlinks?
The higher the keyword difficulty, the more the number of backlinks you will need to rank better on SERPs.
That means you have to build more backlinks for a search term with a keyword difficulty score of 50 than the number of backlinks you build for a keyword with a difficulty score of 20.
Domain Authority
One of the main reasons you build backlinks is to boost your website's authority. Backlinks help you increase the authority of your domain and the authority of the pages you want to drive traffic to.
So, the number of backlinks needed also depends on your existing domain authority.
If you are just starting out with a new website, you need to earn more backlinks to increase your domain authority and online visibility. On the other hand, if you have an established website with good authority, you need fewer backlinks to rank higher.
Competitor Analysis
Are you building backlinks to beat your competitors and rank higher than them on search engines?
If yes, you should do competitor research to find out how strong their backlink profiles are and devise your backlink strategy accordingly.
If the other players in your industry have built less number of backlinks and have a weak online presence, all you have to do is to build a greater number of backlinks to outperform them. Also, making sure your links are of high quality will give you the competitive edge you are looking for.
On the contrary, if your competitors have a robust backlink profile, you have to strengthen your backlink profile more to rank higher.
It's good to build a strong backlink foundation. However, it's just the beginning. In fact, backlink building isn't a one-time process. Google counts on you as a trusted source in your industry when more people link back to you.
So, you have to build fresh links from time to time and keep your link building rate natural to maintain a healthy link profile and stay at the top of Google. That's precisely why it isn't possible to define a number when it comes to backlink building.
Qualitybacklink.net – We have a team of experts in building quality guest post backlinks for your site. We mainly focus on white hat link building techniques to gain faster results in your website rank. Our guest post service offers you quality links surrounded by niche relevant content on authority sites with keywords. We provide 100% unique and relevant guest post content for blog owners to increase your website traffic. Find a new path to reach your niche audiences through our white hat link building service.
We assure you that all the backlinks from our guest blogs are of high authority and reliable. Qualitybacklink.net' guest post service will definitely be the complete SEO toolkit for your business.
Please contact us
Email: qualitybacklink.net@gmail.com
Skype: qualitybacklink
https://www.facebook.com/qualitybacklink.net
WhatsApp: +84 90 413 8793
Telegram: + 84 90 413 8793
We are so happy to serve you all the time. Thank you!