Best SEO practices and strategies for a new website
Sometimes, the best SEO strategy is a simple one, built on well-known reliable SEO practices. Developing an effective strategy begins with research to determine relevant keywords that your target market is actively searching for.
When you're looking for something—a good restaurant to eat at, the name of a good tax attorney, or just a random fact about the movie you're watching—you usually turn to Google. Everybody does. And everybody clicks on one of the first entries in the search engine results pages (SERPs) they find.
Wouldn't it be nice if your site was at the top of that list?
This is the goal of search engine optimization (SEO), but getting your site to rank that high—especially in a competitive environment—isn't exactly straightforward. Google only reveals ambiguous descriptions of how its main algorithm works (to prevent spammers and manipulators), and over the years, we've discovered hundreds of potential ranking signals. Add in the fact that algorithms are always changing and improving, and it's easy to see why SEO seems so confusing to so many.
Indeed, optimization for different search engines (e.g. Google, Bing, Yahoo), if done well, can improve a website's visibility in SERPs (search engine result pages). However, nowadays SEO is no longer about sneaky techniques that are meant to deceive search engines and their users.
In fact, the reason Google is updating its algorithms so often is that it wants to ensure that only good SEO practices are implemented by website owners on a daily basis. Proper techniques are those that not only help a web page rank higher but most of all those that help people find relevant information effortlessly. In the SEO world, we call them white hat techniques.
Without further ado, let's dig into these ways to improve your new site's search rankings!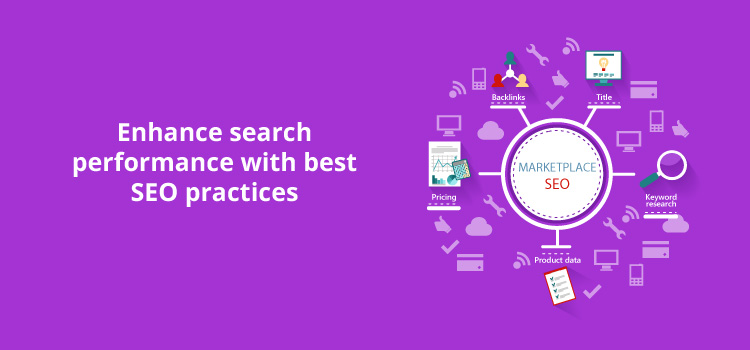 Make your website's structure clear, intuitive and up-to-date.
The way you organize a site architecture, and its navigation is crucial for both SEO and your visitors. Search engines go through a link structure to find and index pages. If your site is structured well, all the pages and subpages will be easily found and indexed by search engine crawlers.
Also, an intuitive navigation will work for your visitors as it will help them find what they came for in the least amount of time possible. A 'three clicks' rule says that any information on a website should be available for a user within no more than three clicks. This is how you should plan it.
Link to internal pages on your site.
A lot of content management systems automatically do this, but if yours doesn't, you'll want to be intentional about linking to your most important pages directly from your homepage and cross-linking them with each other.
Use a permalink structure that includes keywords.
Some sites have "ugly" permalink structures that use numbers to identify pages.
Don't do this. It's bad for SEO and just doesn't look good.
Use a URL structure that includes text, and make sure you include keywords in your URLs.
So instead of having a page's URL be this:
https://yoursite.com/?p=12
It should look more like this:
https://yoursite.com/coolpage/
Landing Pages
This specificity of search keywords shouldn't only apply to your page content, either. Apply it to your site architecture as a whole. Let's say you're a Law Firm and you specialize in a dozen practice areas. You'll want to create individual pages for each practice area. Each page with very specific page content, page titles, descriptions, and relevant calls to action. When a user searches for "corporate tax law in Philadelphia," there's a good chance the search engines will display your landing page, not your main homepage.
Page Titles And Meta Data
When users perform a search, the resulting listings display the "page title" as the primary link and the small paragraph below is pulled from the page's "Meta Description." The page title should be up to 55 characters, filled with relevant keywords to be displayed in SEO listings as well as the title bar of the browser. Descriptions can be up to 160 characters, written in sentence form, and will be displayed in SEO listings beneath the title. Descriptions do not show up on the front-end of the website.
Although page titles and descriptions are easily implemented, we found these vital SEO ingredients are often overlooked. If your current page title reads "Welcome to Our Homepage," you have much room for improvement and it should be corrected ASAP. Remember, title tags are the second most important factor for effective SEO, just behind page content.
Page Content
Search engines crawl the content of your site and identify keywords that match users' searches. Logically then, it makes sense to be sure your site content is chock full of keywords, right? Wrong! As they say, "too much of a good thing is never a good thing." Keyword stuffing is a nasty practice that started in the early days of SEO as a way to "hack" the rankings. But now, it does far more harm than good. Google updated algorithm now spots when you're trying to cheat the system, and you can be severely penalized for overly repetitive content. Just make sure you accurately describe your business and offerings and write it in a way that helps your readers. Remember: always write for people first, search engines second.
Of course, that doesn't mean you can't be strategic with your placement of keywords. Focus on page headlines to be sure they contain your most vital keywords and ensure your headlines are wrapped with "H1" tags, meaning that content will receive higher priority from search engines.
Plan for high quality content
The content on your website is what tells search engines what each page is about. Where it once was enough to stuff landing pages full of keywords to achieve rankings, modern SEO is all about quality content.
In order to create content that can truly be called high quality; you need to begin planning for it before the design phase or redesign is underway. For each page you're creating you should ask yourself: what purpose does this page serve? What do users want/need to know about this topic? What types of content are necessary to convey our message as effectively as possible? The answers to these questions should be used to inform the design of the site because the design of it must be conceived to accommodate the content you've deemed necessary. The alternative means wedging content in after the fact, when ideas about the design may have already become entrenched and difficult to alter.
Not Updating Historic Content
Another common SEO opportunity is showing some love to high-performing historic content and saying goodbye to the clutter. Years ago, marketers created a mass amount of content for search purposes. That method of content creation worked too, until search engine algorithms got more sostificated. Now, companies need to complete content audits of the historic content to identify what content is worth keeping and/or editing. Most companies that have been writing content for a while have quality content that needs to be refreshed to stay current.
Historic content should be either updated or removed from the search index (deleted or noindexed). By removing the content that is no longer relevant, you can turn focus to the pages that you want to get traffic too. Most websites get the majority of their traffic from only a select amount of pages instead of traffic being evenly spread out. Focus on those pages that bring in  qualified traffic and either refresh the content or implement some new SEO recommendations.
TopRank Marketing Pro Tip: Refresh historic content that contains priority keyword rankings that are on the second or third page of Google. To identify those pages, use tools like SEMrush or Google Search Console to see how individual pages are performing with keyword rankings and impressions. Those pages of content contain a high amount of potential to increase search visibility quickly.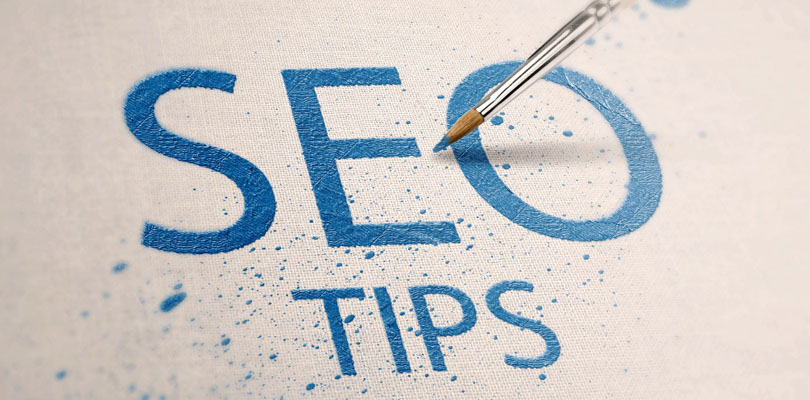 Link to other websites with relevant content.
You can do this by including a blogroll, link list, or resources page on your website.
Of course, do it sparingly, as each outbound link is a "vote" for another site. However, if you do it well and people click your links, this tells search engines you are a trusted authority on your particular topic.
Not Implementing Strategic Linking Plan
Believe it or not, strategic linking is still incredibly important for SEO. Too often, companies are forgetting to add internal links to other related content within their site. Internal links help search engines crawl and index pages, as well as pass authority throughout your site. Internal links are an essential part of your website ecosystem and there needs to be a strategic plan on how to link to related pages with the correct type of anchor text.
Additionally, make a habit of linking to related sites that can be used as references. External links to sites help provide credibility for your content and can help search engines understand more context of the content.
Update your website frequently.
Sites with dynamic content often rank higher than those with static content. That's why blogs and directories (like Wikipedia) do so well on search engines. They are constantly being updated with new content.
____________________________________________________________________________________________
We provide the best quality backlinks as ever, pls contact us qualitybacklink.net@gmail.com ; Skype: qualitybacklink