Where to find professional SEO freelancers
SEO freelancers can be found in a vast array of online places, and you'll almost certainly encounter them on your travels in the physical world too. Let's break down a few of the best options for scouting freelance talent:
Freelancer portal websites
For shorter-term projects or to make initial contact with a freelancer for longer-term collaboration, using a "freelancer portal" type website will often prove a smart bet.
Websites like PeoplePerHour.com, Upwork and Guru act as intermediaries between freelancers-seeking-clients and clients-seeking-freelancers. These sites are often used by vast numbers of freelancers, and in our personal experience can produce excellent results. We hired our excellent VA, Rachel via Upwork in 2017.
There are some drawbacks. These sites usually take a cut of the freelancer's fee, which may mean your budget doesn't go quite as far as usual. A lot of freelancers and clients get around this in the long-term by transitioning to a relationship that's independent of the portal, after the initial work is complete. It's always advisable to check a portal's terms of use to ensure you can do this without getting banned.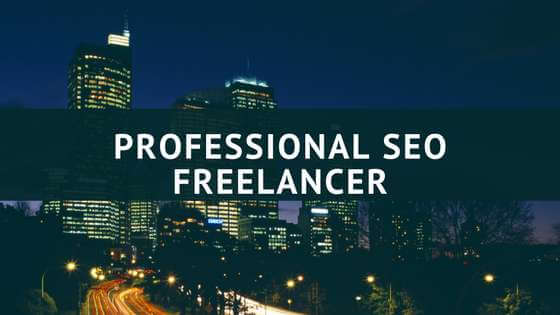 Post opportunities on freelancers' social channels
Whatever the type of freelancer you're looking for, you can be certain there are Facebook groups, Twitter hashtags and various other social communities dedicated to their specialism. These are generally excellent places to post opportunities: free-to-use, commission-free and in most cases populated with committed professionals.
An easy way to find appropriate groups or hashtags is to do a web-search along the lines of:
Best Facebook groups for freelance journalists
Best Twitter hashtags for freelance designers
Best social media groups for freelance web designers
These searches should bring up articles linking to relevant groups/hashtags/communities. Browse a few of the options and identify one where other people like yourself are posting freelance work opportunities. Go there and post your own callout (or if it's a closed group, ask the admin if you can join in order to post it).
Freelance communities usually welcome work opportunities. However, you should take care to pick up on any rules or conventions each community has regarding job posts. For example, some prefer posts to include an indication of the project fee/rate of pay.
Referrals from peers
If you represent a digital company, there's a very good chance that one of the companies or people you've worked with will know a freelancer who suits your requirements. This is especially likely to be true of contacts whose business uses similar digital channels to your own.
Seeking referrals from peers could be a simple case of posting a LinkedIn status asking for recommendations. While this may not be the most sophisticated approach to hiring, it's undoubtedly one of the easiest ways to shortlist some freelancers.
Here (above) is a typical example of a LinkedIn user requesting freelancer recommendations. Not only do posts like these reach the poster's connections; they may also be found by freelancers searching for work. This means you might get some additional direct approaches from freelancers, alongside the recommendations you receive from peers.
Open callouts for recommendations can work perfectly well, but if you're in need of very specific skills, you might benefit from a more targeted approach, based around keeping track of freelance work that's being carried out for your contacts. If you see something that impresses you, you can message the contact directly to request the freelancer's contact details, e.g. "Dear Barry, we love your new explainer video! We were actually looking to get something similar made ourselves, and wondered if you'd be so kind as to pass on the animator's details?"
Further, we think it's an excellent practice to enquire after the contractor's contact details whenever you encounter high-quality freelance work which has been produced for one of your contacts – even when you have no immediate need to commission a freelancer. Doing this regularly and building up a database of contacts will give you a valuable head-start whenever a new requirement arises.

Research
If you're happy to take on a more thorough (and time-consuming) approach to finding a freelancer, you might consider doing independent research into the available talent.
Visit web design blogs, read newspapers, or search wherever else the right type of specialist can be found. If you can find the names of the freelancers whose work catches your eye, you should be able to track down further contact details via LinkedIn, Twitter, or their website (presuming they have one).
This approach typically gets your relationship with the freelancer off to a great start, as from their perspective, receiving an offer of work out of the blue is a big compliment and confidence booster.
Getting in touch with your shortlisted freelancers
By this point, using one or more of the methods we've discussed, you will hopefully have drawn up a promising shortlist of freelancers. If you've posted work opportunities publicly, some may already have contacted you.
Once you're happy with your shortlist of freelancers, you can start contacting them individually to ensure they meet your criteria.
Your initial email should be short and sweet, introducing yourself, your company and the possibility of working together. If their response is positive, you can then use your second email to outline the project in greater depth and request a quote.
We're not going to tell you how exactly to write your initial email to shortlisted freelancers – but we will highlight a couple of useful points:
Try to get a good deal – sensitively. The rate you agree with the freelancer at this stage could potentially influence the cost of working with them for a period of months or even years. Ask for their "best price" when requesting a quote, using the most sensitive terms you can. You realise the value of their work, but you're under pressure to get a good deal. It's usually best to ask for a quote rather than to state a project, for the simple reason that the price they quote may be lower. You can always revert to offering a fee towards the higher end of your budget if they quote for too much.
Refer to their previous work. If you have enjoyed the freelancer's previous work, tell them which examples you were particularly impressed by. This will encourage them to produce similar work for you.
When hiring new freelancers, it is generally advisable to commission an introductory/sample piece of work before commissioning a long-term project or agreeing to a long-term supply agreement. This will help you to confirm the quality of the freelancer's work. They should, of course, be paid in full for this initial work.
If hiring for a longer-term project, it would be reasonable to request a detailed proposal at the outset in lieu of an introductory/test task.
____________________________________________________________________________________________
We provide the best quality backlinks as ever, pls contact us qualitybacklink.net@gmail.com ; Skype: qualitybacklink