Top alternative advertising networks for Google Adsense
Google Adsense is the most popular advertising program and most loved way of blog monetization. Almost all bloggers and website owners use Google Adsense to monetize website traffic. But Google Adsense is harder to get and very strict to its terms and conditions. If Google finds anything wrong in your website that is not following the terms and condition of Adsense, it will suspend your account and ban you for life time.
Google Adsense has been the number one choice for bloggers wanting to make money from their blogs for many years. But there are many excellent reasons to look for Google Adsense alternatives. Maybe you already have an Adsense account; you're looking for alternatives because you'd like to keep your website income diversified, or because you'd like to add some additional income streams. Perhaps you're looking for ways to earn more money from your ad space than you would be able to earn with Adsense. In our experience, this is not only possible, it's likely with some of the alternatives we're suggesting.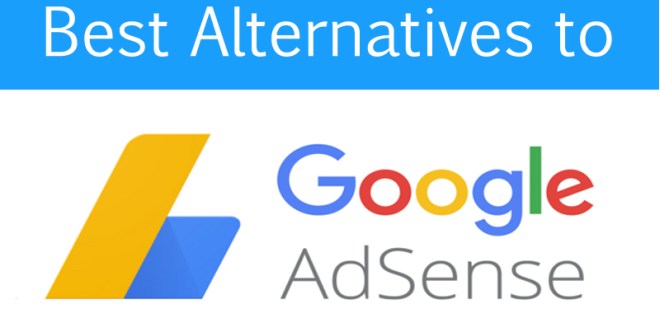 New bloggers also find it hard to get Adsense account approval. If you are new to blogging and need Google Adsense account, you must read these Adsense account approval tips.
Google never give second chance to users. There are many new people who got Adsense and then use some fraud tricks to increase revenue. After few days, they got account ban and then regret. But nothing can be done. In these kinds of situation, they need some other monetization programs that perform well and pay in time.
Perhaps you've had a hard time getting approved for an Adsense account, or maybe you had an Adsense account that got banned.
Whatever your reasons, you'll be happy to know that there are plenty of fantastic options available for you to consider to help you make money online with your blog or website. We invite you to check out these viable, lucrative Adsense alternatives.
Chitika
Chitika is a nice advertising program. It always pays in time and minimum payout is $10. You will easily get approval with the new blog too.I personally like Chitika and use it along with Google Adsense. As now, it is a CPM ad network and pays for the impression. Your earning will depend on the traffic and country. If your visitors are from the United States, you are going to earn better.
PopCash
Popcash is another very good network that has been out for a long time and usually gives me similar results as PopAds (see number 4). PopCash has PopUnder ads with a great CPM and good inventory for all countries both for mobile and desktop traffic. You can request your payments inside the dashboard and they pay via Paypal, Payza and Paxum. Money transfers usually take 24-48 hours which isn't bad at all
Bidvertiser.com
Bidvertiser is also a satisfactory ad network that pays you for the click. I used in early days of my blogging when traffic was very low. That time, it paid me good for clicks. As a new blogger when you are not getting approval from other ad networks, you can try Bidvertiser. Minimum payout of Bidvertiser is $10 which is easy to reach.
Bidvertiser is a cost per click ad network that also offers conversion incentives to publishers. Bidvertiser offers a referral program which pays for referrals of both advertisers and publishers.
PopAds
PopAds is a performance network specialized in Pop Unders. They have good rates and they can monetize all countries. Something great about PopAds is that they can pay daily as long as you earn $5 or more per day. Their quality is good, and they also have pop ups, tab ups/unders and other monetization methods. Their approvals are easy and setting your ads takes just a few minutes
Revenue Hits
Revenue Hits is a very strong network with several years in the industry. I've been working with them for 2 years and so far the results have been great. Revenue Hits is a Performance Ad network, which means they pay you for results (CPA, which is great for many niches). Revenue Hits has an advanced platform that learns from your Ads so if you give them a try make sure to keep their ads running for at least 3-4 days to get the best results. Another great thing is that they have different monetization channels available. You can create banner ads, sliders, pop -unders, buttons and more. Revenue Hits pays on a NET 30 basis and they issue payments via wire
Media.net
Media.net is another nice advertising program that pays you for the impression and clicks both. This advertising program is run by YahBingbing network and media.net. The only problem with this advertising network is that you need to get approval for all your website individually. Sometimes, it takes enough time. It gives good RPM and earning is also good.
PropellerAds Media
Propeller Ads is one of the biggest pop-under networks available. They started working in 2011 and quickly developed into one of the biggest networks with great CPMs. They specialize in monetizing websites for the following niches: entertainment, videos/movies, games, dating, finances, software, gambling and more. If you've got one of this sites, you could make more money with Propeller than with Adsense. They also have banners but the pop unders work better overall. Also, if you've got mobile traffic, they're a great Adsense alternative as they work closely with ad networks that monetize apps and mobile services leading to huge ROIs and great CPMs too.
Propeller pays on a NET 30 basis and they have a great fill rate for tier 2-3 countries. So if you're struggling to monetize traffic from countries like India, Singapore, Turkey, South Africa, etc. Propeller has a big inventory for them too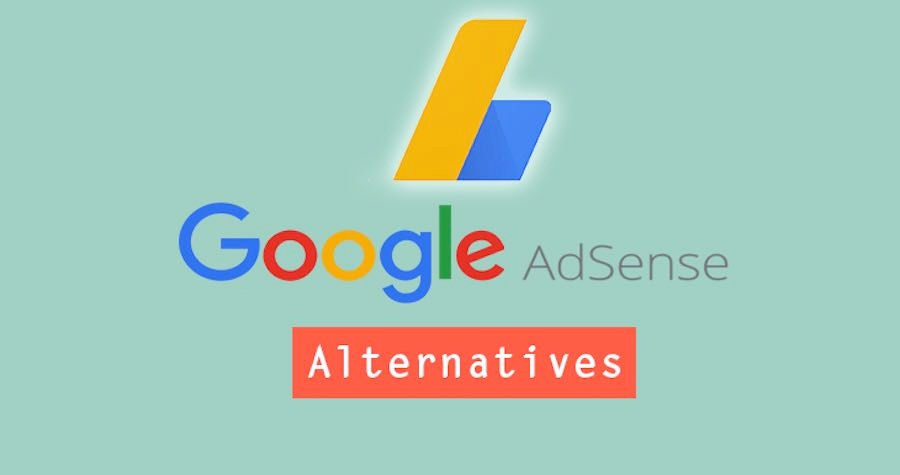 Sulvo
Sulvo is one of the best but less known ad network. I also wrote the Sulvo Review on my other blog where I talked about this ad network in detail. This ad network shows high-quality ads and limits the numbers of ads per page to keep page quality high. They approve websites only if there is good traffic flow. So apply if you have at least 2000 daily unique traffic.
This ad network pays for impressions and eCPM is higher than most of the other CPM based ad networks. For Indian traffic, I was lucky enough to get more than $0.50 per thousands of impressions.
Sulvo pays monthly and minimum threshold is $100. It pays via Paypal or via Wire transfer both.
Adversal
Adversal is also a good Adsense alternative in terms of good quality but high paying ads. It offers ads in several languages. If your website sees page views of 50,000 per month, you can apply for this ad network.
Adversal has a Minimum payout of $20. They pay via PayPal, ACH, Check, or Wire transfer.
Infolinks
Infolinks is also an in-text advertising ad network just like Kontera. It also converts few words of phrases in content to clickable link ads. Infolinks pays for clicks on ads. Few publisher reported a problem that their account was banned without any reason, but many publishers are happy. I also tried this initially in early days of my blogging, but later I stopped using because in-text ads do not offer a good experience.
Minimum payment threshold on Infolinks is $50 for Paypal or $100 for Bank wire.
RevContent
Revcontent is a Native Ads Network with some of the best quality ads and approval process in the industry. Native Ads have super high engagement vs. regular banners and they blend pretty well with your blog or website as they just look like related articles. Revcontent has great CPCs, paying 1-10 cents per each click and having a super wide network of advertisers from all over the world. Revcontent will pay you more revenue share and make your approval process faster if you sign up from a referral link
Yllix Media
Yllix is a network I have heard a lot in the last years that has a decent CPM and many monetization options. Their homepage might look simple but their dashboard is great and it's easy to get started. Yllix has Pop under ads, mobile redirects, sliders, layer ads and full page ads so you can get a good CTR and make money with them. Definitely a good option for starters and their approval is fast.
Amazon Native Ads
Amazon is one of the largest affiliate programs but it also has an advertising program Amazon Native Shopping ads. It can also be used as Adsense Alternative to monetize your blog if you have traffic from the US.
It offers three types of Ads: Recommendation Ads, Search Ads, and Custom Ads. It shows highly relevant product ads in form of responsive ad unit. So, you can place it on your blog to earn money.
____________________________________________________________________________________________
We provide the best quality backlinks as ever, pls contact us qualitybacklink.net@gmail.com ; Skype: qualitybacklink