8 Best tricks to promote facebook fan page for free successfully
Why Do You Need a Facebook Fan Page? You may ask, "Why do I even need a Facebook fan page?" Here's why: Facebook currently has an Alexa ranking of 2. They are the second most trafficked website next only to Google!
This means your Facebook page will be indexed faster on Google and other search engines, so if you don't have a fan page, be sure to add one and promote it.
There are a lot of Facebook fan pages out there that have created large, engaged, organic followings while spending $0.00 on Facebook ads. They're able to drive fans to their Facebook store and boost sales without massive advertising costs. It may be more difficult, but if you know the rules of the game you can successfully avoid "paying to play" on your fans' Facebook walls
So, How can you start promoting your new Facebook Page and get your fans to start engaging with you?
To start connecting with current and potential customers on your Facebook Page, there are a few things you need to do first to get the word out.
Here are the great ways to grow your Facebook fans:
1. Share helpful content
There is a big difference between social media and social media marketing. Give people a reason to Like your page by sharing helpful posts and driving action.
Facebook is a highly visual channel, so share images and videos when you can. You can even try a Facebook Live to engage your fans.
It seems like a no brainer, but many businesses forget that low-quality posts will lower your overall organic traffic. Every time you post something that has a low engagement rate you're sending a signal to Facebook that says "This isn't interesting to my fans." Test a few different types of posts with your fans to see what gets the most comments, shares, and clicks. If one of your latest posts didn't have high engagement, ask yourself why, and then adapt.
2. Invite People From Your Facebook Friend Lists
Do you have your personal friends and professional colleagues segmented into lists on your Facebook home page?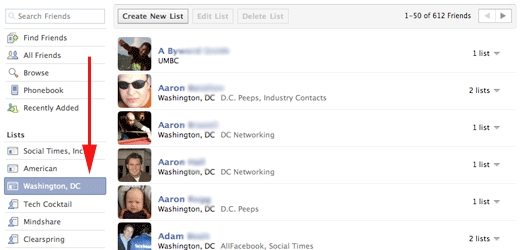 I have a number of lists in my personal Facebook account.
You can invite these lists as groups to your Facebook fan page instead of sending individual invites. This is the easiest and fastest way to jump-start your fan base.
When you click "Suggest to Friends" on your fan page, start typing in the name of your friends list in the filtered friends section; for example, "Social Media Professionals." This will automatically send an invitation to your fan page to all of your colleagues listed in that category.
It's possible that it may take a while before you start seeing those familiar faces pop up in your fan page because people are busy. There have been a few occasions where I've gently nudged them with an individual invite, but I keep that to a minimum.
As you add more people to your network, remember to go back to your same lists and send the invite to the new people you've added. The names of those who have already been invited will be grayed out and the invite will only be sent to your new contacts.
3. Don't overpost (or underpost!)
The rule of thumb is to avoid posting content more than 2-3 times/day. That said, make sure you're posting at least once every other day to avoid stagnation on your page.
4. Always include an image, link, or video with your post
Visual is powerful. 40% of people will respond better to visual images than to plain text.
5. Add a Follow Button on your website
Make it easy for your website visitors to Like your page by adding a Follow Button to your website or blog. A Facebook Follow Button is a widget you can add to your website that links people from your website to your Facebook Page.
6. Find People With Facebook Search
The updated Facebook Search feature (see the Search bar at the top of Facebook) gives you a view into conversations of your friends and status updates that may even show you who may be looking for the services you provide.
There is even an option to search "Posts by Everyone," which gives you a glimpse into conversations of people who may not even be connected to you. After entering a search term, there will be a display, "Posts By Everyone." This allows you to view conversations from others who aren't in your friend lists.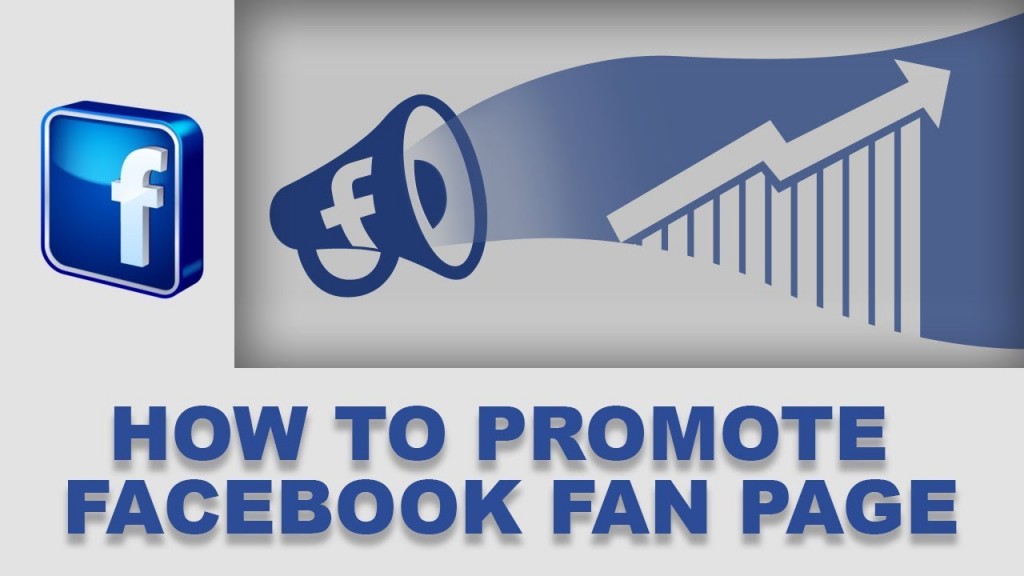 7. Promote your page offline too
Promote your Facebook Page on all of your print marketing materials including business cards, menus, flyers, signs, t-shirts — anywhere it can be visible.
Mention your Facebook Page the next time you speak at a workshop, seminar or conference. You can even include an image and link to your page in your slide deck.
8. Cross promote your posts on other platforms
Share your Facebook post on Twitter, Pinterest, your blog and any other platforms you use to distribute your content.You'll be able to get your posts in front of a larger audience, which will help you expand your overall reach and post performance.
____________________________________________________________________________________________
We provide the best quality backlinks as ever, pls contact us qualitybacklink.net@gmail.com ; Skype: qualitybacklink