Things may matter when you start link building campaign
Before you start any link building campaign, remember that you need something of value to build links to. Aim to be a trusted source of fresh, original, and useful content, and link building will be a much easier activity. It takes time to build authority, but publishing a diverse mix of content that is relevant to your target audience will build your reputation, encourage more quality links, and ultimately lead to higher search engine rankings.
Building high-quality links should be a key goal for any business hoping to compete in a thriving online marketplace. Quality links bring visitors to your website and they boost your search rankings.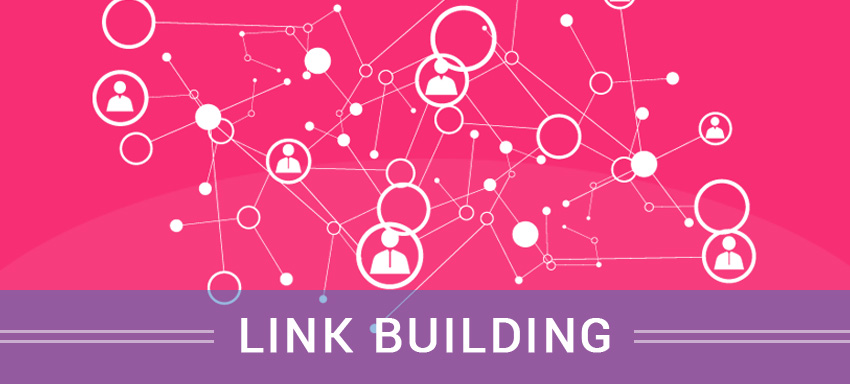 Create content that people would love to link to.
As it was mentioned above, if you give a real value to your visitors, they will be happy to share it with their friends and family. You won't even have to ask for it. This way you will receive 'natural' links that search engines are fond of.
Link to quality websites.
If you link to other websites, you not only help to promote their content, but also you let others know that you exist. Simple as that. And if you provide quality content, people whose work you've shared will be more willing to promote your website as well.
Using Quality Content as the Basis for a Link Building Plan
Quality link building is more about creating relationships, not exchanging links.
Instead of putting resources into creating large quantities of content to generate backlinks, businesses are better served by taking time to tell engaging stories and develop complementary distribution strategies. For example, creating an infographic that builds on the message of a white paper can fuel backlink creation because infographics tend to be more shareable on social and likely to get reposted by relevant industry stakeholders.
Start with well-defined content goals:
Your link building strategy should begin with a target. Ask your team:
Which customer persona do we need to reach with this campaign? Beginning with customer analysis helps you identify key demographic issues and similar strategic details that can help you fine-tune your content strategy for various types of readers.
How do our assets complement each other? You can often syndicate a message without duplicating content by communicating the same key brand narrative through multiple content formats. Consider how various assets can complement one another and link back to each other as they are shared across various channels.
Is any of the content in our campaign particularly valuable in a certain channel? People go to Facebook for different reasons than they go to LinkedIn. Identify if any of your content will be especially resonant with specific social platforms and plan accordingly.
What type of reader do we think will be drawn to our messaging? Knowing your reader can help you identify the third-party sites that are best suited to distribute your content. Every media publication has a slightly unique demographic it reaches. Dig into audience personas so you can align content with the audience personas of third-party sites you hope will link back to it.
With these questions answered, you can take a strategic approach to reaching out to media contacts, identifying people to share your content with and making sure every backlink comes from a relevant, legitimate source.
Build a healthy backlink profile for your site.
Inbound links that come to your site are the second most important SEO factor (right after content) that has great impact on your website's rankings. From the first days of crafting a SEO strategy for your business, you should plan which link building strategies you'll invest in.
Picking trusted and relevant websites that you'd like to receive backlinks from will be a good start.
Link Building Tactics You Should be Considering
Here are a few tactics to keep in mind when creating new materials that you expect to generate inbound links:
Publicize content with third parties: It used to be common to syndicate posts in duplicate forms across multiple publications. The core strategy of widening the scope of your content is still valid, but posting redundant content is increasingly problematic. Instead, partner with third-party blogs and news outlets to encourage a mutually beneficial story. For example, offer to make one of your subject matter experts available for an interview about the broad topic of your story and then link back to the specific piece.
Develop link awareness: Use SEO tools, such as Moz or SEMrush, to identify the top sites linking back to your content and consider reaching out to expand those relationships. You can also conduct Domain Authority research on publications' influencers that are relevant to your industry and contact those prospects to see if they'd be interested in working with you in some way, whether for content creation or syndication.
Set campaign goals and KPIs: Clear goals and key performance indicators are necessary to measure success. More on this in a bit.
Take advantage of guest posting: Creating content specifically for the purpose of publication on a third-party channel can be valuable for all parties involved. The third-party website gets a unique perspective from a key player in your niche and you gain brand recognition and links back to your site. You can also ask an influencer to guest post on your site, with the expectation that the individual will want to share the post later down the line.
Regardless of the specifics of the plan, make sure that any guest post has a clear purpose at the outset, a strong editorial review process and firm expectations for all parties to ensure the final product is precisely relevant to both your brand and the guest's area of expertise.
Social promotion: Social media creates opportunities for those interested in your industry to share your content with ease. Spread the message with posts that are specifically designed for the way people communicate on the channel you're using. For example, share a custom image and article extract on Pinterest, or have a respected member of your organization share an opinion on the content on LinkedIn.
The key to gaining legitimate backlinks is building out content that influencers will feel compelled to share. Include valuable proprietary knowledge, be specific to make content easier to share and focus on specific audiences to attract blogs and news sites that reach niche interest groups.
Earn links by helping people
In the SEO world, the currency is links. When you help others, for example by sharing your knowledge, valuable insights, easy-to-implement tips and free tools, you always get something in return. Users usually feel gratitude and the need to give you something in exchange – they give links.
If you decide to spend money on paid campaigns, consider spending them not only in favor of gaining backlinks, but to actually help people. There are plenty of charity and nonprofit organizations that are looking for sponsors. In return, they will mention you on their websites.
The good news is that domains which end with .org (for organization), .edu (for education), .info (for information), .gov (for government) have higher domain authority than commercial websites and are far better trusted by search engines. Receiving links from them will give your website a lot credibility.
Build good relationships with websites from your niche.
Search engines have really smart algorithms. If you try to gain links from irrelevant websites (even the quality and trusted ones), you won't receive any link juice as search engines will consider it as one of the manipulative techniques.
It's far better if you invest your time in creating relationships with websites and companies from your niche. You could exchange valuable content with your audiences and grow your backlinks in a safe way.
Monitor the quality of your backlink profile.
After implementing any SEO technique, you need to monitor your efforts. As for link building you should check what results you get. You should do it not only to know whether your hard work is paying off, but also to make sure that you're not hurting your rankings with low quality inbound links.
Don't overdo guest blogging.
A large scale of guest blogging only for link purpose is considered as a violation of Google's rules. Guest blogging should bring value not only to both sides (the blogger and the blog host) but for users as well. SEO has always been a long-term and time-consuming process, but nowadays it is also more about users, not website owners.
At the end of a day, it's ordinary people who use search engines on a daily basis. If they can't find relevant information there, they will stop using them and switch to other sources.
Don't invest in sponsored links.
It's far better to focus on reaching to authoritative blogs and providing them with real value rather than pay for a spammy or highly promotional articles with a backlink to your website. Such a publication won't bring you much traffic, nor will it give you credibility in readers' eyes.
It's far better if you find a respected blog or media outlet from your niche and present your extensive expertise on a particular subject in the form of a blog post, case study, infographic, presentation, etc.
Real value generates traffic, followers, engagement and backlinks. When you give something worthwhile, you'll get a quality backlink juice in return. No money will give you sustainable SEO results and quality inbound links like that.
____________________________________________________________________________________________
We provide the best quality backlinks as ever, pls contact us qualitybacklink.net@gmail.com ; Skype: qualitybacklink