Common link building mistakes you should stay away from
If you have quality backlinks, your website will rank higher in SERPs. Every blogger tries to generate as many backlinks as they can. But sometimes they make mistakes and harm their blog's SEO rather than improving it. This article is intended to list common link building mistakes and ways to overcome these mistakes. Also, Google had made some significant changes in their algorithms that can affect your link-building strategy.
Building many links to irrelevant sites
This is a costly link building mistake. When searching for backlinks, you should consider relevant sites only. If you have a dating site, adding links from finance one is not worth. It is true that it is quite difficult to find relevant sites to draw the links from but unless your site is in a very narrow niche, you are likely to find hundreds or even thousands of relevant sites you can get a backlink from. Backlink Builder helps you to find a list of such sites that are ideal for your niche.
It is a grave mistake SEO people tend to make to try and build a maximum number of links. You should first check and confirm the reputation of the site which you are trying to link to. If you link to a spam site or one which is blacklisted by Google, then you also may have to share the adversity.
So, it is essential to stay away from the websites with spam promotions, duplicate content, auto-blogging pages, etc. Sometimes, even the competitors' SEO team may intentionally try to do this to cause an ill repute to you, so you need to keep a check of the link structure and ensure no such adversities act upon you.
Links from Bad Reputation Sites
One of the most common link building mistakes most bloggers do is they just go for backlinks count. They do not even realize if the targeted websites are quality websites or bad reputation websites. Search engines do not like some sites such as gambling sites, spam blogs, and p**n sites. These sites are usually de-indexed by Search Engines due to the violation of rules or due to stealing of Copyrighted material. You can easily get backlinks from these sites but it is not worthy. It may even cause de-indexing your website as well. So as per the ground role, before linking to any other websites, you should consider the credibility of that website.
Use Improper Anchor Text
Using anchor text is one of the important factors need to consider when you're building links especially inbound links. As the anchor text tells Google what the link is directing to, it would be good for your traffic by using anchor texts as many as possible.
However, if you build many links with just one anchor text, it's very likely that your links will be considered as spam, which will badly influence the traffic of your website and affect your site ranking. Thus, you should always avoid such terms like "click here" or "view more" when you edit anchor texts, because such terms really sound unnatural and artificial.
You can analyze your anchor texts by taking advantage of some useful tools, such as Majestic SEO, Raven Tools, Ahrefs, Cognitive SEO, Open Site Explorer and SEO SpyGlass. They will be of great help for your link building.
Link anchor text without keywords
Anchor text plays a crucial role in link building. If you can use the target keywords efficiently, then the anchor text itself can act as an SEO element. This will help the users also identify what the link talks about also help enhance your page ranking for that particular keyword. Avoid the standard link texts like 'click here' or 'get more details' type anchor texts.
Another common issue everyone seems to make out is trying to build hundreds of links overnight. With this activity, your site may be recognized as a link farm by the search engine bots, which they may identify as spamming and get rejected. So, the rapid building is not a welcoming strategy in terms of efficient link building. Link building is a task with no easy and quick short-cuts to reach to success, but only being 'slow and steady' wins this race.
Not Varying Anchor Text
This is one of the most common mistakes that one can make. SEO is all about making the optimization appear as natural as possible. When you acquire backlinks, it is imperative that the anchor text of the links pointing back to you vary. If all of your links have the keywords you are trying to rank for in them, how natural is that! Make sure that you have a wide variety of branded anchor texts & keyword rich anchor text.
Having Lot of Links ONLY to Home Page
Many novice bloggers generate links only to their blog's homepage and pay no attention to the rest of site. It looks odd if you have lots of backlinks to your homepage but have ignored others pages of your blog. Search engines may penalize the sites with an imbalance backlinks proportion among the homepage and other pages. To make your backlinks account look natural, make sure you are balancing the proportion of backlinks to your homepage and other pages. It makes sense to link to other pages (than the homepage) that might contain search engine friendly keywords and content.
Participating in Link Exchanges
Link exchanges happen when two or more parties agree to follow each other reciprocally. It doesn't make sense for a site to always be linked back to by sites it links out to, and Google sees large-scale occurrences of that as a signal of unnatural link building.
As Google and other search engines continue to refine their ranking algorithms, they all focus on making their service more useful to their users. They want to make sure that the results they return for each search are truly relevant and useful, and therefore any SEO practice that is designed to "game the system" is (or will be) penalized.
Instead, you should focus on getting your premium content in front of trustworthy influencers in an ethical way. Depending on your industry, business model, and goals, the content distribution channels you should consider using include:
Email campaigns
Press campaigns
Community groups (like your local Chamber of Commerce or industry associations)
Forums (but whatever you do, don't leave post comments or signatures with overly optimized anchor texts in these venues)
Social networks
Paid social media ads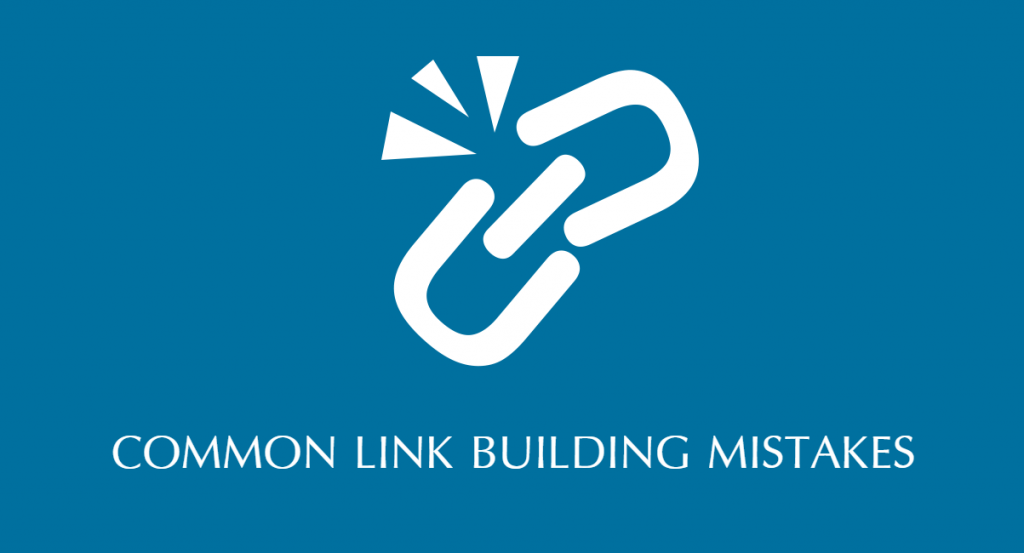 Having a link from a site that has tons of links
When you are hunting for blogs for blog commenting, you find blogs that show 1000+ links in the comments section. Now, question yourself is it wise to place your link here with thousands of links on the page? The answer will be no because no one bothers to see your comment or your link when it is included with thousands of other comments on the website.
Hence, a backlink is worth if it comes from a page which is not loaded with thousands of links. Instead of wasting time on blogs which are stuffed with links, comment/share your thoughts on active blogs where admin and other users consider your comment as valuable. Blogs like this are a great place to comment and express yourself instead of wasting time on unmoderated blogs with tons of links.
Place your links on blogs that already have many other linksBloggers try various methods to obtain traffic. For this, they use plugins, such as CommentLuv that leaves the links at the comment section. It sounds a good idea to increase the exposure rate of your site. However, it's often useless to put your links on sites having more than 1000 other links. Think about it, when you're faced with so many links, will you bother to read these comments one by one and click to see their websites? Probably not.
As for the issue mentioned, you'd better share your website link to websites loaded with less than 1000 links. Make sure there is an interaction among other users. Besides, ensure your comment is needed and valued.
Using Blog Networks
If you don't already know, Blog Networks are networks of blogs all hosted on separate IP addresses and used to manipulate search engine rankings. People have been using blog networks to artificially build links to their own sites. Over the last couple of months, Google has taken aim at blog networks and has been de-indexing them.
Getting Backlinks Automatically by SEO softwares
This is one of the most common link building mistakes. Some search engine marketer says – if you build a great piece of content, it will automatically drive links. Is it true? NO. Getting backlinks is not fully automatic. It can be if you build a great piece of content and get it in front of the right people, it may drive links. But Don't simply assume links will come. Go out there and grab them.
____________________________________________________________________________________________
We provide the best quality backlinks as ever, pls contact us qualitybacklink.net@gmail.com ; Skype: qualitybacklink