10 Intelligent ways of link building to improve keyword ranking
Plenty of people have tried to game Google's search algorithm over the years. In turn, Google is constantly improving the relevance and quality of their search results, finding new ways to cut through the noise and rank the best and most relevant results.
Google improves their understanding of links with major algorithmic updates. Specifically, with machine learning.
In link building every SEO must ask, "will this link be useful now, and will it continue to provide value in the future?"
There are a variety of ways to build good links that will continue to have a positive impact on your website.
Quality Backlink is the key!
The equation isn't as simple as
MORE LINKS = MORE RANKINGS.
The terms "tactic" and "strategy" are often used interchangeably in the SEO community, despite having different meanings.
In link building, tactics are the method used to secure links. Strategy is the plan designed to accomplish your goal.
Before you determine tactics, you need a strategy.
There are hundreds of various link building tactics including broken link building, link reclamation, content promotion, resource link building, influencer outreach, guest blogging, to name just a few.
A creative SEO or marketer can always secure links.
It's not enough to secure links for the sake of links. You need to know why you're securing links.
What pages are you going to build links to? What keywords do the pages target? How competitive is the niche? What opportunities exist?
Answer these questions, and you'll have a link building campaign strategy. You'll know not only how you'll build links (the tactics), you'll know why (the strategy).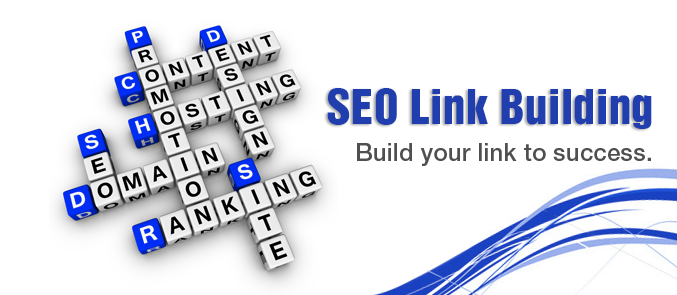 Keep It Relevant
Relevancy is the most important criteria for effective link acquisition.
I have never, repeat never, had a site penalized that had a 100% relevant tier one of backlinks.
Google bases "relevancy" on these three things:
The general content "theme" of the linking domain
The content on the linking page
The relevancy of the backlinks hitting the domain
Focus On Real Websites (With Real Traffic)
Getting backlinks from sites with real traffic is another way to solidify your tier one.
These are the hardest backlinks to get but are also the most rewarding.
Since you will never know the exact traffic data of a site without getting in their analytics, you will need to use SEMRUSH
Let Authority Sites Be Your Friend
The stronger the site, the better the results.
Since Google doesn't update PageRank anymore, you have to rely on third party metrics.
None of these third party tools are perfect, but they will do the job.
I recommend you analyze opportunities using all available options.
The best link analysis tools are:
Ahrefs
Majestic
Open Site Explorer
Distribute Your Anchor Text Intelligently
Distributing your backlink anchor text recklessly can hurt you twofold.
First, wrong anchor text distribution will inhibit your site from ranking. Last and most important, aggressive anchor text can land you a penalty.
As a general rule of thumb aim to keep your exact match anchor text below 1%.
The majority of your anchor text should be branded or naked link anchors.
Here's an example:
Let Your Backlinks Live in Clean Neighborhoods
Focus your efforts on getting backlinks from sites that have high standards.
If they are linking out to "scammy" industries, then you do not want your link to live there.
Examine every prospective website and ask:
What are they linking out to?
Are the outbound links relevant?
Are the outbound links going to respected, trusted sites?
If you see "viagra" or "gambling" or anything of that nature, then avoid that website.
You now know what a squeaky clean link profile looks like.
Link Building with Videos
I'm a little surprised that 66% of SEOs found link building with videos to be effective, if only because so many of our hard-earned backlinks wind up in Google's pocket when we create videos (thanks to YouTube being the de facto video sharing platform).
Nevertheless, the numbers speak for themselves. Many experts have seen a lot of success in self-hosting videos on their website and/or sharing them on their social media pages. If you have been itching to include some video in your backlink building strategy, there's never been a better time to start.
Link Building With News Articles
Building backlinks with news articles lost traction when Google announced that press release links have no SEO value. News sites still have value in a white hat link building strategy; they frequently that publish industry-specific articles and news, giving brands the opportunity to submit unique content with backlinks.
White hat link building with news articles takes some research and organization, but it can be done. Keep these tips and guidelines in mind when submitting to news sites:
Work with PR teams. PR professionals have rich contact lists at high-value news outlets and websites, making it easier to get branded news published.
Answer queries from Help A Reporter Out (HARO) Your submissions aren't guaranteed to produce a backlink, but the outlets are worth the effort.
Pitch directly to reporters. Reporters still review pitches for news articles. When your brand has something newsworthy to share that relates to a trending topic, send them an offer to help cover the story with a C-level quote or interview.
Podcasts
Find blog posts or news articles that discuss the same topic as your most recent podcast, and get in touch with the author. Personalization is key; don't pitch the link outright. Discuss the topic and let them know their readers may find the podcast helpful; leave the publishing idea up to them.
If your website doesn't have a dedicated landing page for podcasts, now is the time to create one. Podcasts are valuable assets, and industry bloggers and influential brands love to promote them. Podcast content provides the perfect opportunity for a pre-outreach campaign as well; two for one in terms of SEO value. Podcasting is easy with all of the latest tools like Zencastr and Audacity.
Link Building On Social Media
While most SEOs considered social sharing to be an effective link building strategy 68% of the time, link building through social media proved to be far and away the most popular method of link building among our respondents at SMX Advanced.
While some link building methods were quite popular among specific SEO teams (e.g., SEO agencies used Broken Link Building, SEO consultants used Local Business Websites, etc.), almost every SEO we polled found value in social media – both in sharing content and including links in social media profiles.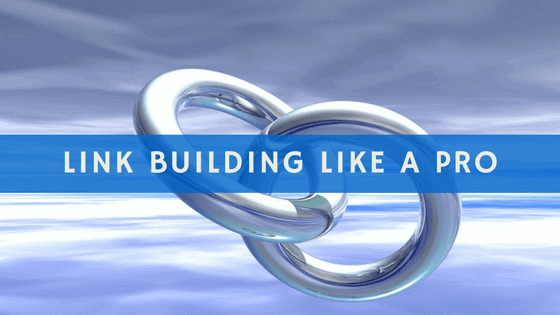 Paid Links
Here is how to build paid links:
Build more organic links than paid links. Personally, I recommend against building paid links – the risk is too high. However, if you are going to build paid links anyway, try to ensure that your link profile never exceeds 10-25% paid links.
Build links slowly and deliberately. Most SEOs these days only generate 1-20 links per month. Given this, I recommend only buying 1-2 of those links – or none at all, if your organic link numbers are low.
Do LOTS of research on target sites first. Vet domains carefully before agreeing to create paid content for them. Look for anything fishy in their domain history and PageRank, and watch out for red flags like lots of spammy outbound links.
Vary your keyword-anchored text. Thousands of reviews that all use the same anchor text send a big red flag to Google that you're probably buying links.
Always disclose sponsored posts. When you have paid a site to host sponsored content, disclose your involvement. Don't try to hide paid links from readers, because at best you will erode their trust, and at worst you might earn a Google penalty if they find out.
____________________________________________________________________________________________
We provide the best quality backlinks as ever, pls contact us qualitybacklink.net@gmail.com ; Skype: qualitybacklink